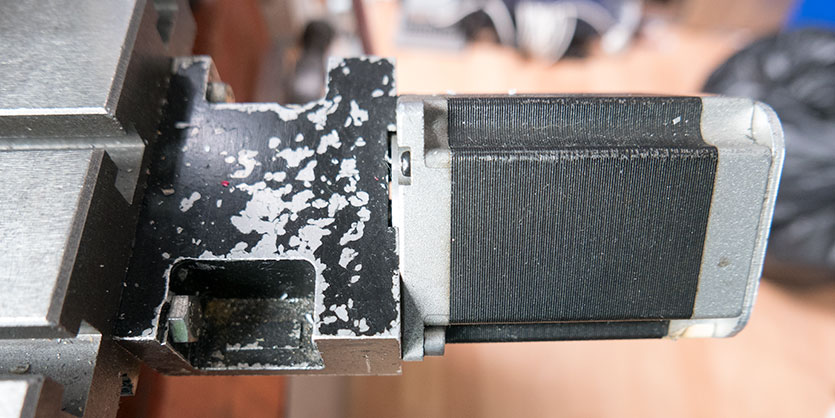 We converted our Axminster SIEG Super X1 micro mill to use ballscrews back in 2010 and every few months of use we have had to adjust the bearings to eliminate any backlash on the X and Y axis drives.
The original drive couplings fitted onto the 6mm ballscrew shafts using a friction fit with clamps to grip the shaft. Over time these would move slightly causing backlash on each axis and reducing the accuracy of the parts we cut.
To resolve this, we decided to cut an M5 thread on the end of each ballscrew and thread the motor couplings to screw onto the ballscrew shaft and then clamp to stop any movement.
The ballscrews are hardened steel and so we had to heat the ends of the shafts to anneal them to allow us to create the new M5 threads.
Since making these changes we haven't had any more issues with backlash on the X and Y-axis drives.
Heating the ballscrew shaft to anneal the metal before threading.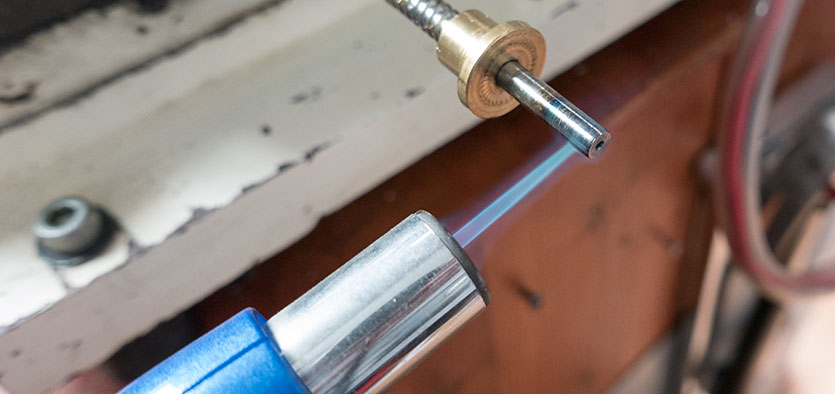 The ballscrew shaft with the new thread cut.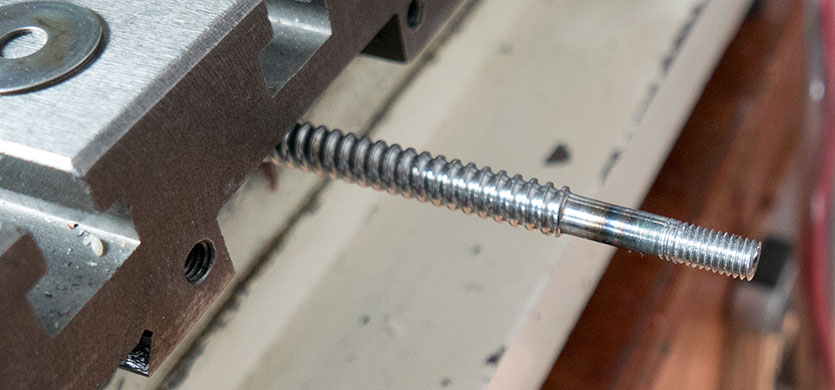 The ballscrew shaft with bearing end plate fitted.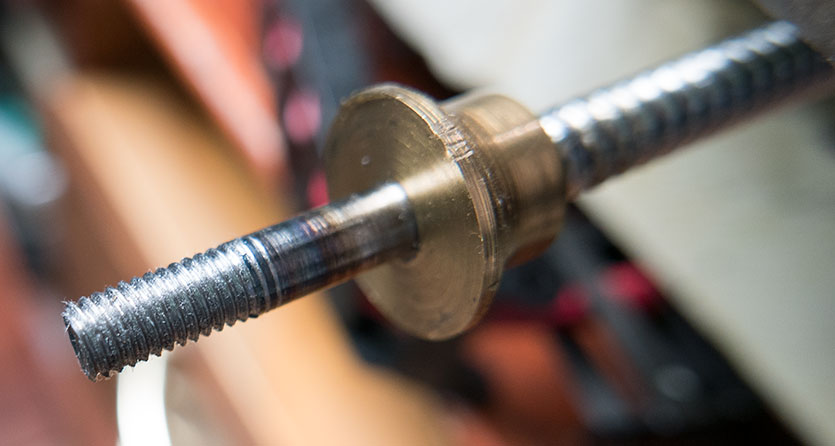 Tapping an M5 thread in the motor drive coupling.